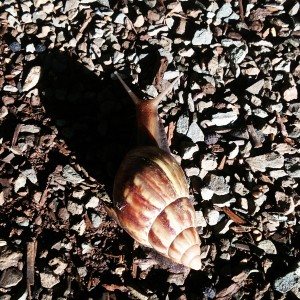 The hardest thing for us to work with are potentials we lose to our own blind spots. As this series started with Seriously Folks, to be serious you have to filter things out. Just as a mirror helps us see ourself, it is the outside world that provides us with the feedback to see our shadows.
If you do not know why you are stuck, the world is constantly giving you feedback. Are you listening?
It is impossible to be shadow free due to the nature of attention and concepts in the human mind. It is currently a popular new-age thing to dig around in shadows. The majority is alot like helping you discover you bleed if you cut yourself. Working on someone elses shadows is only randomly helpful to you.
Since you will always have shadows, work on discovering those that are keeping you from where you want to go. To get a handle on this without working with someone, which requires much trust, try the following exercise.
Take a day and go about your normal business and be mindful of the things that annoy you. Just jot them down don't try to analyse them. Do this commuting, at work, walking down the street and at home, if you forget, just start again. Things or interactions that annoy or make you uncomfortable are like fingers pointing at the shadows. Over time you will see trends and pick up clues.
If you want to really go right for it, consider the person that annoys you the most and ask yourself what it is you are afraid of that they represent. Just as an example:
In last weeks post Discernment, I laid out the Victim, Perpetrator, Rescuer triangle. I personally have a thing about being seen as a victim or a loser and those that take up that role really bug me. I did not know this for most of my corporate life and therefore took on the role of Perpetrator, the get it done at all costs guy, causing much unneccesary chaos by purging project teams of this traight.
May your life go well